Global network
With our policy of thoroughly pursuing customer satisfaction and our cutting edge technology, we've created a network through which we can offer the same products no matter where we are in the world, and are highly esteemed by many customers overseas as well.
We will continue to spread this reliable quality and trust to more and more countries in the future.
Group Network Map
Explore Our Global Sites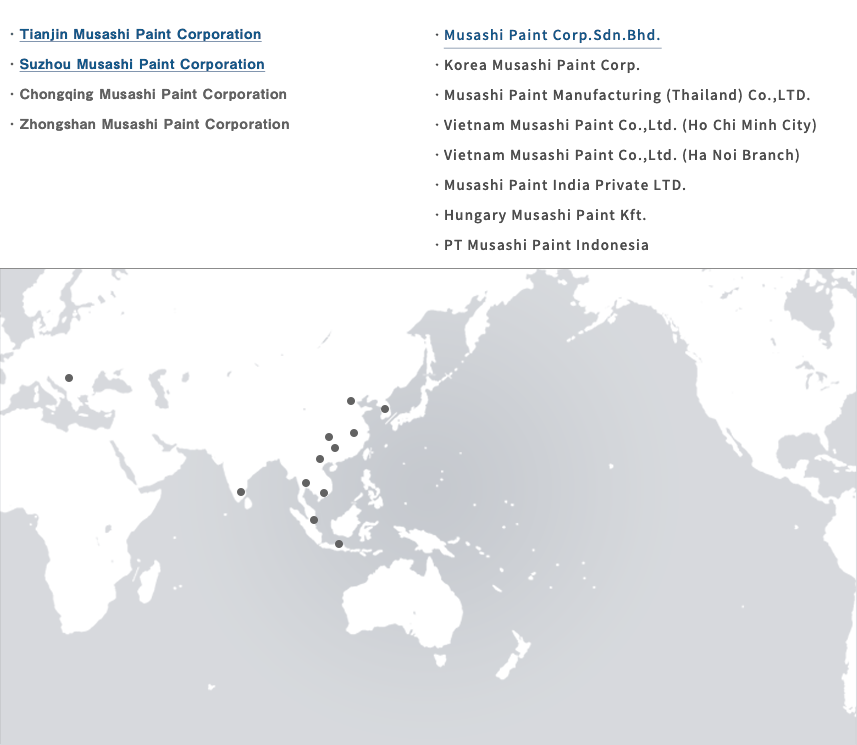 For details on each of our group companies, their contact information, and maps,please see the Group Companies page.
The products demanded, where they're demanded
There are needs for paint all around the world, and while the features and quality demanded differ by country and region in some cases, there are also cases in which there is a stable demand for the same quality of product in all places around the world.
The ability to balance individualized support for each region with uniform support worldwide is something we cannot offer by simply expanding our business system globally, and it is the number one strength for which Musashi Paint Group is recognized by so many customers.
Two merits realized by our global network